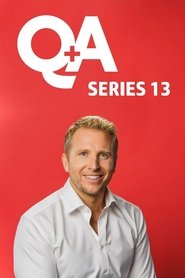 Q&A Season 13 Episode 4
The Coronavirus has brought Australia's relationship with China into sharp focus. Hamish Macdonald examines the implications for our economy, region and community with: Wang Xining, Minister and Deputy Head of Mission, Chinese Embassy; Stan Grant, writer and journalist, who spent ten years reporting from China; Raina MacIntyre, Global Biosecurity head, Kirby Institute; Jason Yat-sen Li, investor and President of the Chinese Australian Forum; and Vicky Xu, journalist and researcher.
Episode Title: Q+A on China - A Healthy Relationship?
Air Date: 2020-02-24
Year: 2020