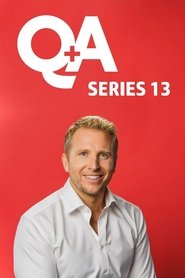 Q&A Season 13 Episode 16
Hamish Macdonald chairs a debate on the post-pandemic impact on young Australians. Will it be harder to find work, buy a home, get a degree? How will their way of life change? The young have paid a high economic price for this crisis, so has the time come to address the intergenerational debt? Joining Hamish to discuss these points and more are: Yael Stone, actor and climate advocate; Sophie Johnston, Youth Commissioner, National Youth Commission; Tim Fung, CEO and co-founder of Airtasker; Danielle Wood, economist at the Grattan Institute; and Innes Willox, CEO of the Australian Industry Group.
Episode Title: Young and Free?
Air Date: 2020-05-18
Year: 2020