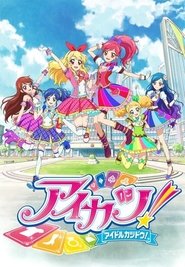 Aikatsu! Season 2 Episode 36
Orihime and Tiara announce the beginning of the Aikatsu8 Elections, in which fans will show their support for their favorite idols, and the eight most popular idols will form a special unit known as Aikatsu8. They declare that the Elections are not limited to idols from Starlight and DreAca, so Mizuki and Mikuru from WM are eligible to participate.
Episode Title: My Dear Idol!
Air Date: 2014-06-12
Year: 2014