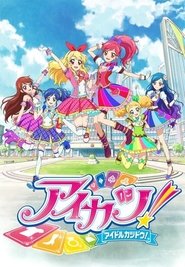 Aikatsu! Season 2 Episode 20
Seira, Kii, Sora, and Maria are invited to audition for a four-girl drama series. Unable to decide on which roles to audition for, they let Kii's computer choose for them, with Kii ending up as the leader character. The girls ask Ichigo, Aoi, and Ran for advice on drama auditions, learning how to utilise their skills to fit their assigned roles and make them their own.
Episode Title: Stylish Expedition: Cool Angels!
Air Date: 2014-02-20
Year: 2014