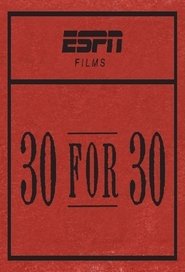 30 for 30 Season 3 Episode 5
In 1989, the Buffalo Bills were a talented team full of big personalities — including future Hall of Famers Jim Kelly, Bruce Smith, Thurman Thomas and Andre Reed. Dysfunction and in-fighting ran as deep as the talent in their locker room., but the team known as "The Bickering Bills" would soon transform themselves into an elite force.
From 1990-1993, the Bills went on an unprecedented run of AFC Championship victories, appearing in a record four straight Super Bowls. Of course, that isn't what the Bills are mostly remembered for. This is the story of a team that went down in history not for herculean achievement of making four straight Super Bowls, but for losing them all.